In a district located in the Southeast of Amsterdam a new district will emerge called the Bajeskwartier. What used to be a prison site will become a new sustainable neighborhood aiming to become the healthiest neighborhood in Amsterdam. 
But healthy cities need healthy communities. The question remains, how is a sense of belonging, collective ownership, and an identity created without knowing what citizens will reside there in the future.
The upcoming months our Urban Living Lab team in Amsterdam are there to ask questions, unravel, toss and turn, create and reconcile all findings.
How can we design without having a certain target group in mind and what we can already plan in the neighbourhood-to-be. This is the main task for our students to solve? To come up with ideas for the neighbourhood that can ensure a healthy community in the future. What we can propose and design that will ensure that the sense of belonging and engagement is created and nourished in Bajeskwartier.
Amsterdam University of Applied Sciences
Robbert Bovee
Faezeh Mohammadi​
Floortje Vermeer 
Geertje Van Der Klei 
Lilla Somosfalvi 
Frederik Serroen
Qendresa Rexhepi
Martino Punzi
Mara Neldner
Gianfranca Mastroianni
Lilia Martinez
Diana Dobrin
Fiamma Shihari Costa
Dehiwalage
Clara Capuzzo
Ilaria Biondi
Private and publics partners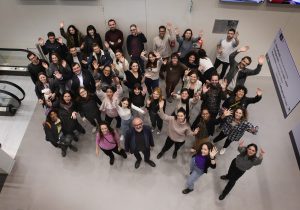 Urban Innovators Training Programme started with International Short Summer School on 11-14 October in Amsterdam.